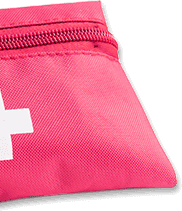 MANAGEMENT tEAM
A Little About Us...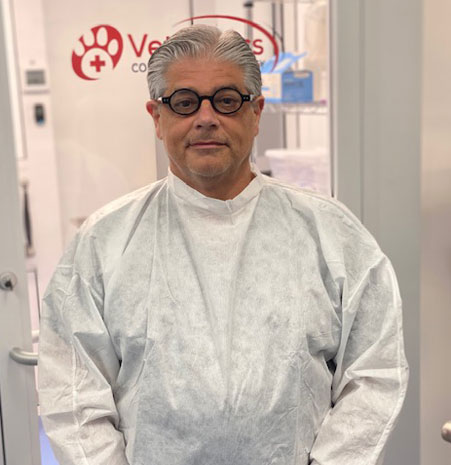 Donald Cantalino
B.S., R.Ph., ACVP
Chief Executive Officer
A 1982 graduate of St. John's University College of Pharmacy, Don has owned and operated 7 successful independent community pharmacies. Don was the President and Chairman of the Long Island Pharmacists Society and President and Chairman of the Pharmacists Society of the State of New York. He continues to be active in numerous pharmacy associations and government affairs. He was an adjunct professor of pharmacology at Touro College of Health Sciences and now lectures on veterinary pharmacy. Don has been the recipient of numerous pharmacy awards, including the Bowl of Hygeia, the most prestigious award in pharmacy. He has been a compounding pharmacist since 1984 and has been specializing in veterinary compounding for the past decade.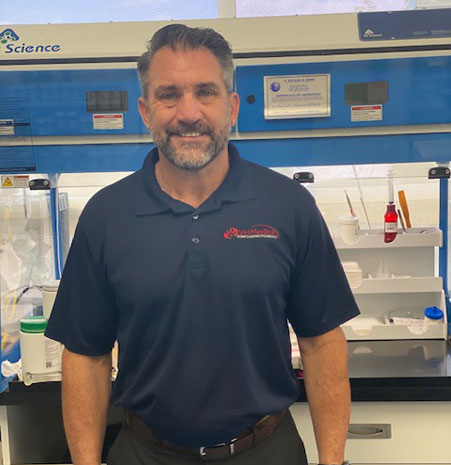 Daniel Patterson
Chief Operating Officer
Dan joined the company in 2016 and has an extensive background in business development and management. Dan has owned and operated numerous companies throughout his career. He oversees the daily operations of the company and is responsible for various departments which include human resources, finance, and account management. He is involved in all aspects of decision making and development strategies. Dan personally visits all veterinary offices to ensure client satisfaction.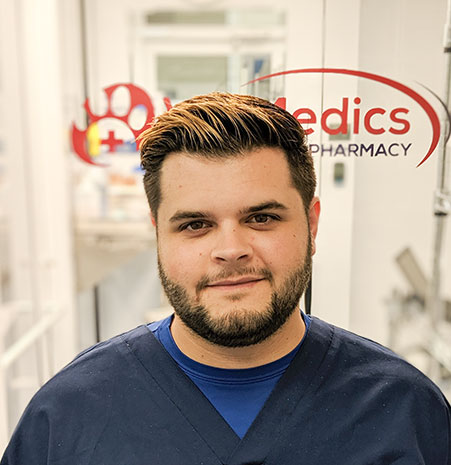 Marc Cantalino
B.S., C.Ph. T
Director, Laboratory Operations
A 2015 graduate of High Point University in North Carolina, graduating with degrees in advanced anatomy and physiology, Marc has been with the company since its inception. As our laboratory manager, Marc manages the daily operation of the compounding laboratory and works closely with our pharmacists regarding software utilization, formulations, procurement, and workflows. Marc is also an Emergency Medical Technician and a Jeep off-road enthusiast.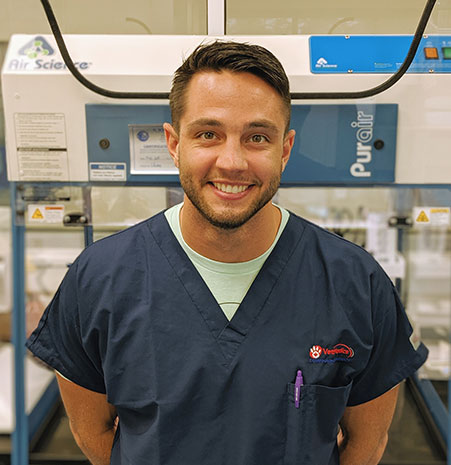 Stephen Baum
B.S., C.Ph. T
Director, Order Intake
A 2013 graduate of The University of Scranton, Steve joined the company in 2017. With a vast background in biological sciences, he is well versed in anatomy, physiology, and therapeutics. Steve reviews orders for accuracy and feasibility of administration to the pet, as well as working with our pharmacists to ensure safety and efficacy. Steve is an avid surfer and bodybuilder and practices mixed martial arts.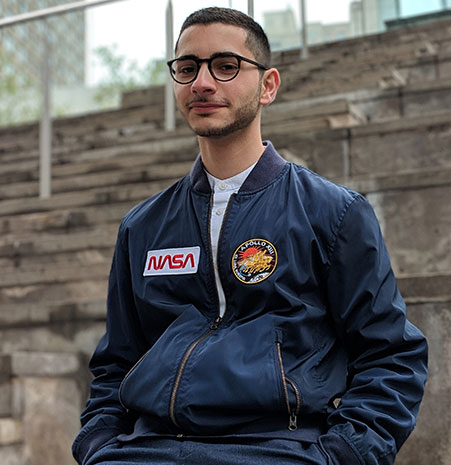 John Paul Cantalino
B.S.
Director, Information Technology
John Paul is a 2019 graduate of The New York Institute of Technology with a degree in Information Technology and Cybersecurity. JP is responsible for all aspects of technology for the company which include the internet, internal networks, software management and development, and information technologies. As a software engineer, he has personally developed many of the programs utilized in the operations of the company. JP speaks French and has had his Private Pilot's License since the age of 16.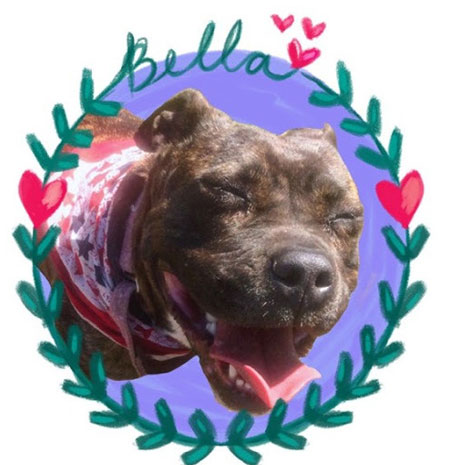 Bella
Mascot
Bella is our most recent rescue. She is a Staffordshire Bull Terrier who lived her first 3 years in an abusive environment and 2 years in a community shelter. Bella loves people and spends most of her days napping. Her favorite pastime is destroying any type of toy she is given. Bella now lives and works in a caring environment surrounded by adoring pet lovers.