At VetMedics Compounding Pharmacy, one of our dosage forms is chewable treats.
What are chewable treats?
Chewable treats are delicious treats for your pet that can be easily chewed and digested.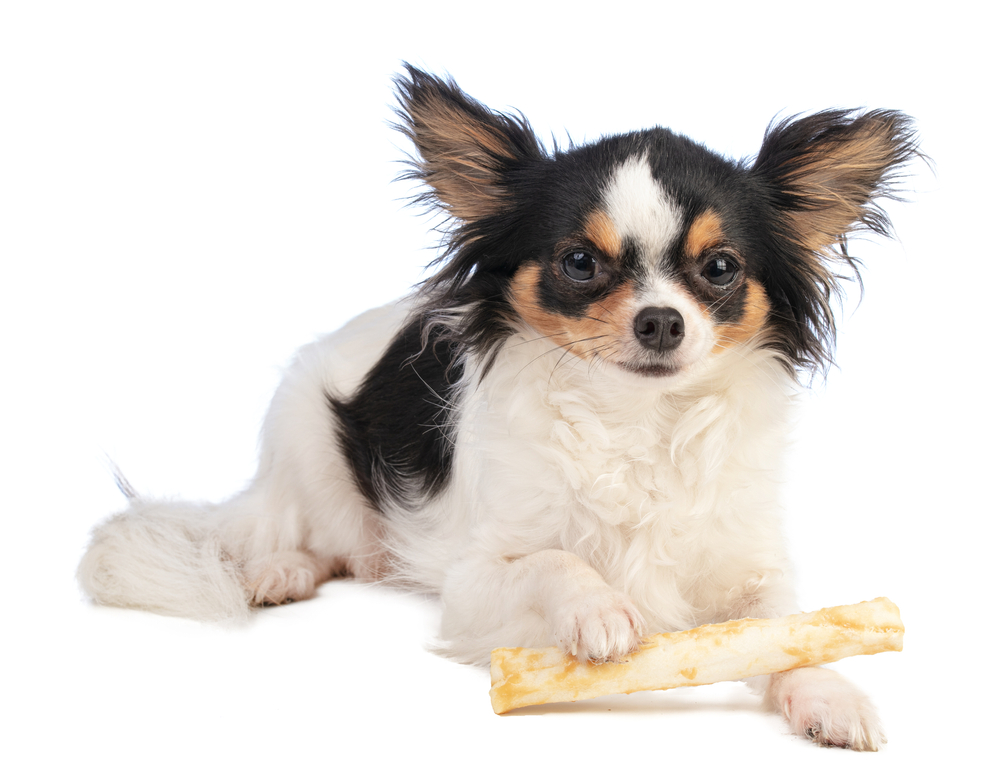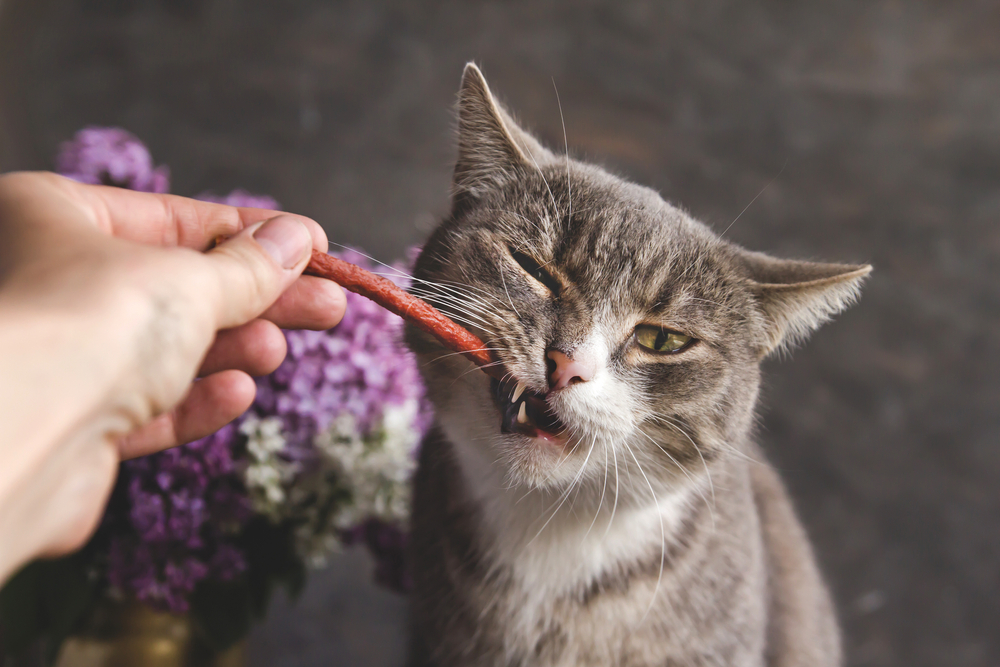 What is the advantage of using chewable treats to give animals their medication?
With certain medications, we can provide chewable treats that contain the medication. These treats are formulated similarly to ordinary pet treats, they are available in fish or bone shapes, which are recognized by pets as something rewarding and tasty. Chewable treats are a great alternative for pets that have trouble taking medication via tablets, capsules and/or liquids.
What do chewable treats look like and taste like?
Chewable treats can be given as soft chews or gummies. The active drug is measured precisely to the veterinarian's order, and then mixed thoroughly with a flavor base and gelatin. As far as taste goes, chewable treats can be made in a wide variety of flavors that oftentimes include beef, chicken, liver, salmon, seafood, tuna, bacon, peanut butter, pumpkin, orange, banana, vanilla and more. Just ask us to see about current available flavors.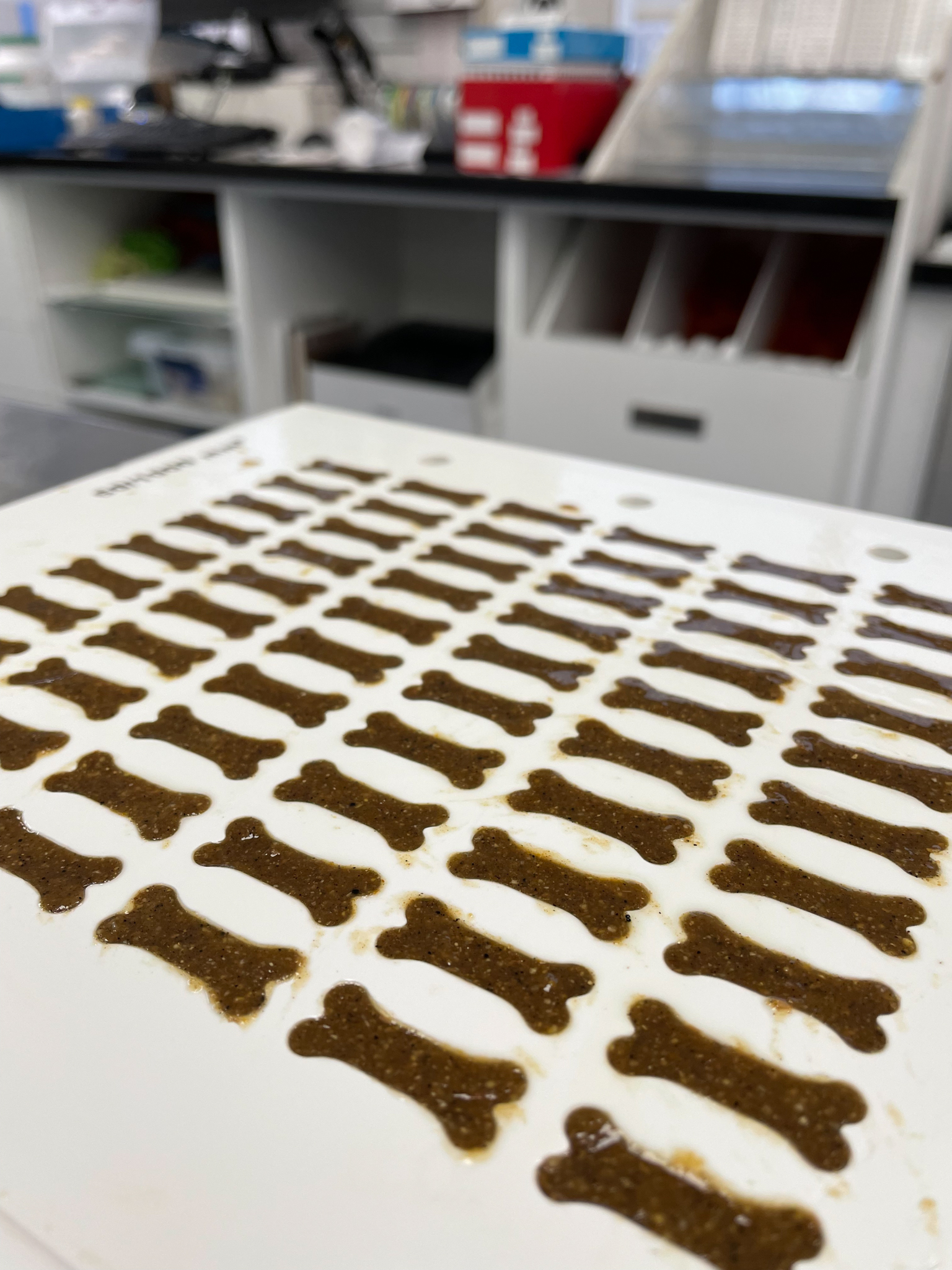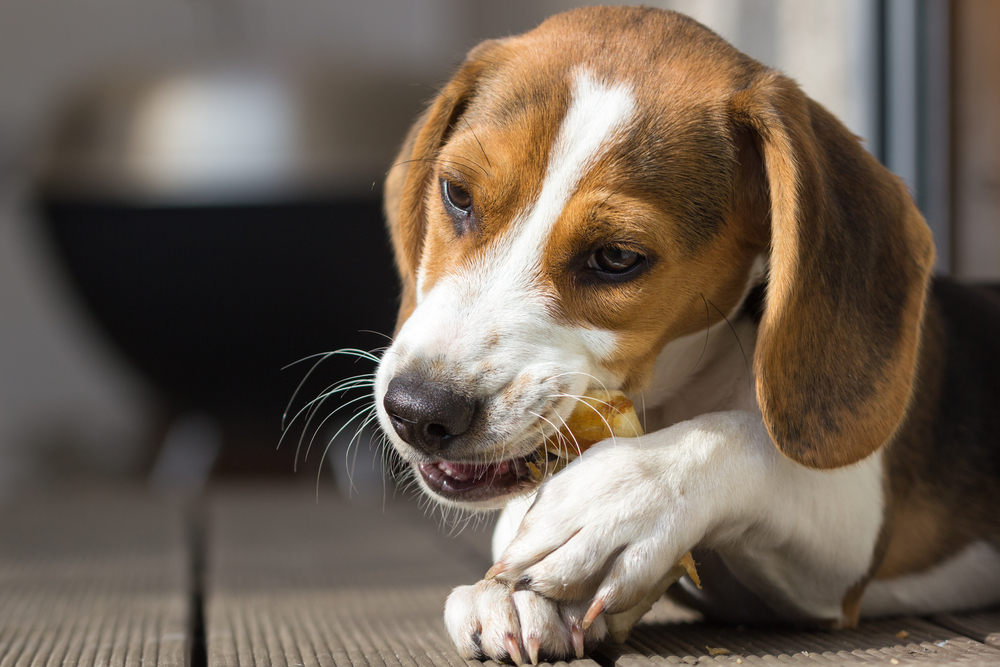 What are the benefits of chewable treats?
There are multiple benefits of chewable treats.
First, they can be given directly by hand or mixed in with wet or dry food, making administration quick and easy.
Second, if dosing is needed twice a day, chewable treats can easily be cut in half.
Third, chewable treats can include multiple medications in one treat.
What species of animals can take chewable treats?
It is difficult to find a species that cannot take chewable treats. Species like reptiles, birds and exotic mammals may not be able to be fed via commercially available medications. However, chewable treats can be specially formulated to accommodate these species.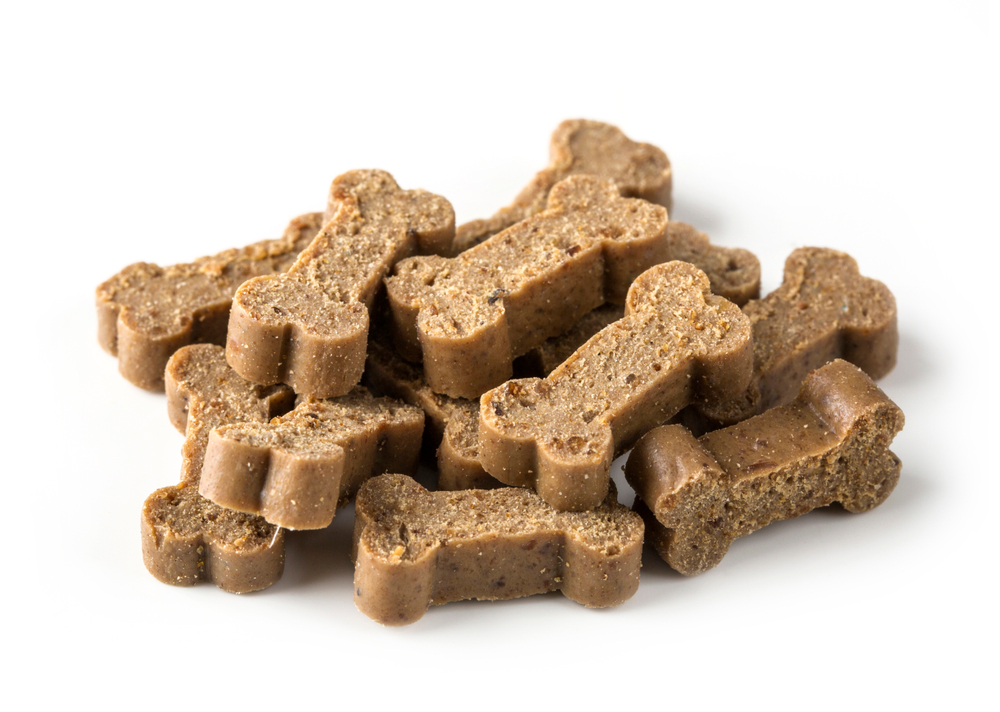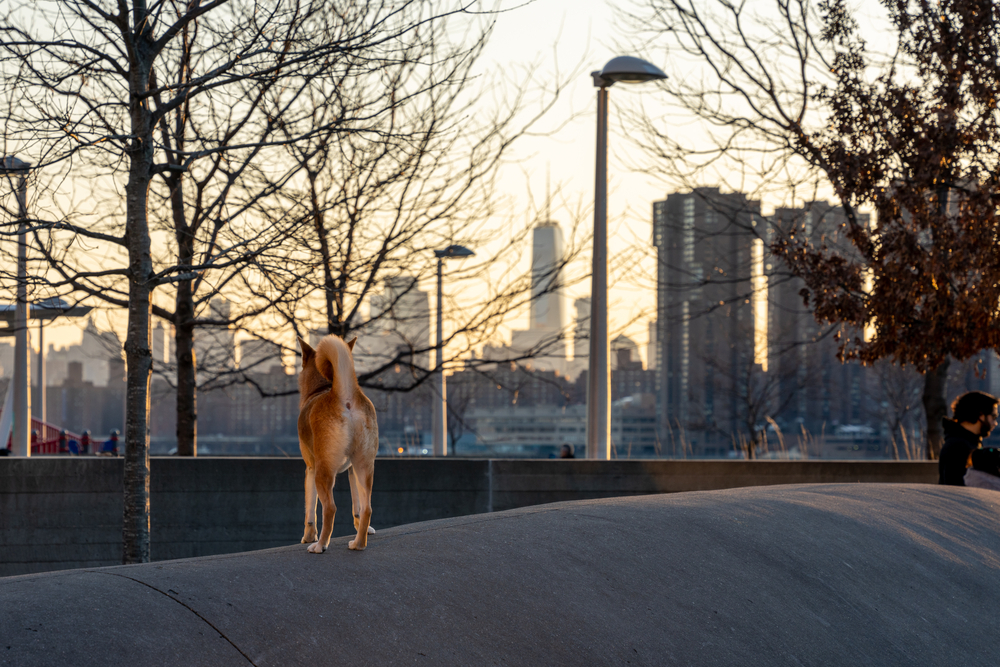 If you have any questions about chewable treats for your pet from VetMedics Compounding Pharmacy, please do not hesitate to contact us. As a veterinary compounding pharmacy, we are happy to work with veterinarians and pet owners alike to ensure happy, healthy pets.